A Dog Named Harley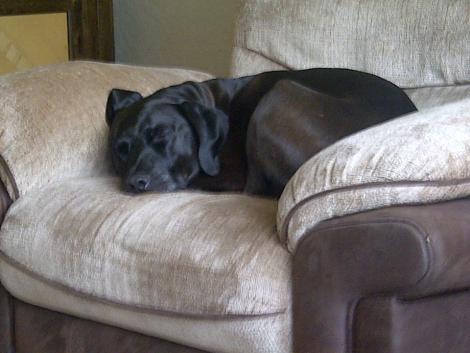 Tell us a little about your dog:
Harley is a 7 year old Labrador Staffy cross, who likes to eat spaghetti and chase after squirrels and pheasants. He has a bald patch on his tail after a car accident, which is prone to sunburn during summer. He is the best dog ever!
Why did you pick this name?:
His owners are fans of the Harley Davison motorbikes, so named him after that.
/*
*/ ?>