Top Dog Names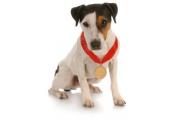 This website features over six thousand different dog names to choose from. This is an extremely large number and you may have a hard time choosing the best name for your dog. If this is the case, you may enjoy looking through the top dog names category that is offered below.
The top dog names category is offered to make things easier for pet owners. It lists the top ten dog names for each gender. If you would like to learn more about any of the names, you only have to click on it. You will find out what the name means, the rating, and what others think of it. Some top dog names include Bailey, Cobra, Daisy and Fido.
If you plan to use one of these top names, please post a picture of your dog on the website for others to see. All you need to do is find that dog name, click on the name, and upload your picture. You can also post a comment if you wish to discuss the name.