A Dog Named Todd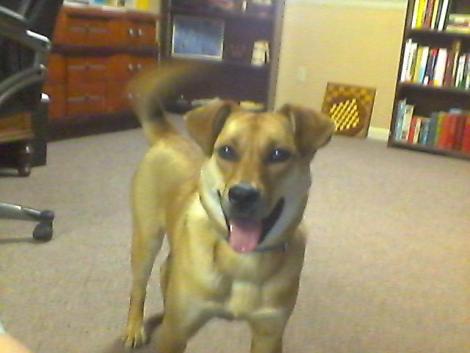 Tell us a little about your dog:
Todd is a very jumpy playful dog and loves to chase squirrels his tail and the tennis ball he plays fetch with the last owner did not give him a good puppy hood but he is so happy here and we love him thanks Todd!!!
Why did you pick this name?:
because we tried calling him many different names then we called him Todd to see if it would work and now that's his name!
/*
*/ ?>