British Dog Names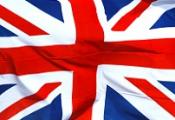 We love helping out people that are trying to name their dog. We have a wide range of dog names that are rated on a five star scale by users just like you. Categories such as British dog names help you pick dog names that are appropriate to your dog's breed and personality.
For example, a Yorkshire Terrier could have the British name of "Deja.". How do you know it's female appropriate? Gender symbols next to each name let you know if it's a name that is appropriate for a male or female dog. Little details like this make this site simple and easy to use.
Got a headstrong, noble acting dog? No problem: the British name Lord Chesterfield was designed for these types of dogs. Click on the dog name to open up the details page. Here you can get its meaning, origin, the type of breeds it can be used with, photos users have posted of dogs with that name, and you can type up a comment about that name.