A Dog Named Tank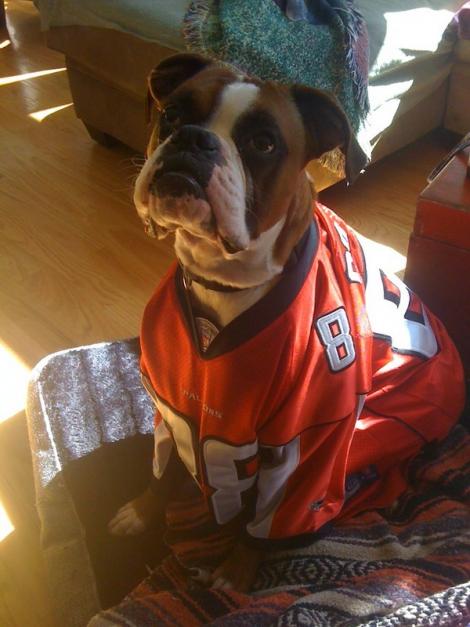 Tell us a little about your dog:
He's the sweetest dog ever! Loves his family, loves to box and wants to play all the time. Oh and did I mention he loves the Atlanta Falcons!!
Why did you pick this name?:
He was already named this when we got him, just a few months ago. BUT it sure fits him, he rolls over everything like a tank.
/*
*/ ?>