Siberian Husky Names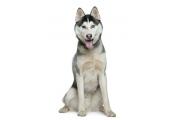 Naming your Husky can be a daunting task. They are such expressive dogs, that have very unique personalities. We have put together a list of some of the best names and their meanings for your male or female Siberian Husky. The name you choose for your Husky should match its rugged and strong personality. We have included in our list some of the most popular Husky names, as well as the names of some of the most famous Siberian Huskies of all time. We know that picking the right name can be a difficult task, so below you will find an extensive list of names we have assembled to help you pick the right name for your Siberian Husky.
Did you find a name you like?