Male Dog Names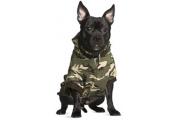 With so many great names for male dogs out there, it may be hard to pick just one. You need a name that fits his unique personality and character. Some dogs deserve a name that projects toughness because their breed is known for their strength. Others need something a little more fun loving. Get to know your little boy before naming them because you might notice things about them that you didn't before. Maybe they are very hyper or maybe they have a unique behavior that they do often.
One example of this was a neighbors dog. He was a Border Collie and he turned out to be very energetic. One of his favorite things to do was run along the fence and jump straight up and down over and over. His owner decided to name him Cricket and there is not another name in the world that would have fit that dog better!
Many of the male dog names we have included in the list below are very human-like, but we have also tried to include all the commonly used names too. There are thousands of names so take your time and enjoy. If number of names seems overwhelming, you may want to narrow things down by browsing one of the other categories such as hunting or tough names.