Native American Dog Names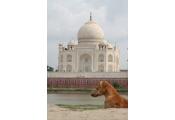 One of the best places to find a truly unique and different name for your four legged friend is in the realm of a foreign language. Native American languages provide us with alternate ways of defining characteristics, as well as different ways to use phonetics.
Foreign sounds are truly distinct - choosing a Native American name for your dog ensures that the communication between you and your dog will be instantaneous. As a dog sorts out the many sounds it hears around it, its foreign name will jump out immediately, evoking a strong response. Native American dog names especially are different as they are not based in any of the major living languages. Native American languages also have many beautiful words with unique definitions. Have fun finding the right one for you and your pooch!