Australian Dog Names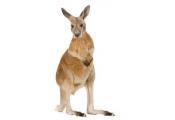 Australian cattle dogs and Australian shepherds are two dog breeds that are known for their stamina, intelligence and loyalty. If you have one of these breeds, you may want to look at Australian dog names or slang words for inspiration in naming your pet.
Many Australian slang words have a whimsical quality that makes them perfect to use as dog names. For example, Boomer, Joey, Ace, Barbie and Sheila are all names that have alternate meanings when they are used as Australian colloquialisms. Ozzie is another word for an Australian, and it may be a great choice for your pooch's name.
You can also choose a descriptive name for your dog. For instance, Bandit is a good name for an Australian shepherd with a spot over his eye, and Blue is a good fit for a grey cattle dog. In the end, the ideal name for your new pet is the one that you both like best.