Beagle Names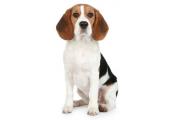 So, you just got your new beagle puppy and you need to find the perfect name. Whether your beagle is male or female, we have the most comprehensive list of the best beagle names to help you find the perfect one.
When putting our list together we picked names that match the typical characteristics of Beagles. Beagles have a highly sensitive sense of smell, which means they have a tendency to follow their nose. This means that names like Rover and Seeker often make great monikers for this breed.
However, it's important to remember that each Beagle is different and no two are the same. Many are highly energetic and active, which may play a role in finding a name that matches their personality just right. Speedy or Zoom may fit them better. We hope our list of some of the top Beagle names below can help you find the perfect one!