Common Dog Names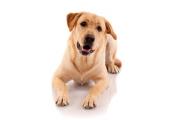 You have finally got the dog that you have been wanting, or perhaps one just happened to show up unannounced. However it happened, this dog, however unique a creature it may be, just may end up with a very common name. There is nothing at all wrong with that. Sometimes, it just makes life a bit easier to be able to remember and be able to call out an easy name for your pet dog.
Below is our complete list of the most common dog names around. Perhaps something will spark your interest and you will think "Hey, that one is just perfect!" We are sure that you will find a great name that will fit the personality of your pet dog whether they are male or female, or even if you are not even sure of that fact yet in our list of common dog names.
Also, please feel free to leave a comment or two about a name that catches your interest. You can even rate the ones that you like in the list below. If you find a name, but you are not sure whether it will be a good fit or not yet, add it to your favorites so that it will be saved by clicking on the heart next to the name. There are plenty of names to browse through, but hopefully we have narrowed them down a bit for you. Good luck on your search for the perfect doggy name.