A Dog Named Nugget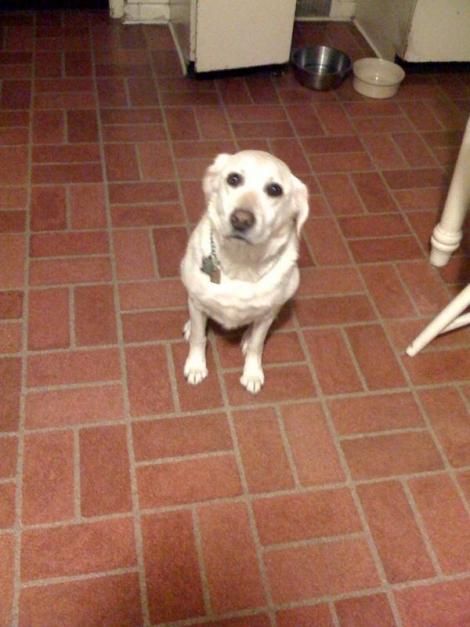 Tell us a little about your dog:
Nugget is a Seeing Eye reject. Not very smart, but she has a heart the size of Texas. She's 10 years old, 48 lbs, and lives in Caldwell, New Jersey.
Why did you pick this name?:
We didn't. The Seeing Eye named her.
/*
*/ ?>