Swedish Dog Names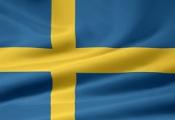 There is a wide variety of Swedish dog names to choose from, with inspiration ranging from current baby-naming trends to Viking culture and Scandinavian mythology. There are several Swedish dog breeds that are growing in popularity, including the Lapphund and the Valhund, but these aren't the only dogs worthy of a fine Swedish name.
Many traditional Swedish names are also considered to be Norwegian names due to the shared history of the two countries, part of the Nordic region of northern Europe. Swedish dog names are often easy to spell and pronounce, but aren't too common in areas outside the Scandinavian countries of Norway, Sweden, and Denmark.
A uniquely Swedish name can make your dog stand out at the dog park or in obedience class. Some Swedish dog names are also names used for people, others are taken from mythology and history. Sweden is a world leader in human rights and has a proud cultural heritage as well. Swedish dog names can celebrate your own ancestry, your dog's breed, or your own appreciation for Sweden's past and present culture.