Border Collie Names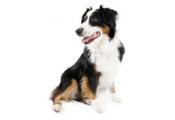 Below you will find a list of popular Border Collie names that may be perfect for your new dog. May we suggest the name "
Bingo
". Bingo was the main character and hero of the movie Bingo. Bingo was played by the dog actor
Lacey
and his son
Maui
. If none of our suggestions match your Border Collie, then please take a moment to look at our extensive list of Border Collie names and their meanings.