Oriental Dog Names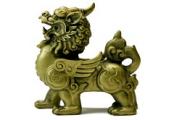 Are you struggling to name your Shih Tzu? Is your Chow Chow begging for a great name that fits its cultural heritage? Don't wrack your mind trying to think of the perfect name for these oriental dogs. FunDogNames.com has done the hard work for you by gathering a list of appropriate names for these fascinating breeds.
Some oriental dog names have fascinating origins that set them apart from other names. For example, the name "Aharman" refers to the evil god that is at war with Ahura-Mazda, the good god. It comes from the Zoroastrian religion. Pick this name for a dog that just can't seem to stay out of trouble.
Remember that oriental doesn't refer strictly to a specific country, either. Japanese, Korean, Vietnamese and Japanese names are all appropriate oriental dog names. Make a list of your favorite names using our list of great names below and think carefully before making a choice.